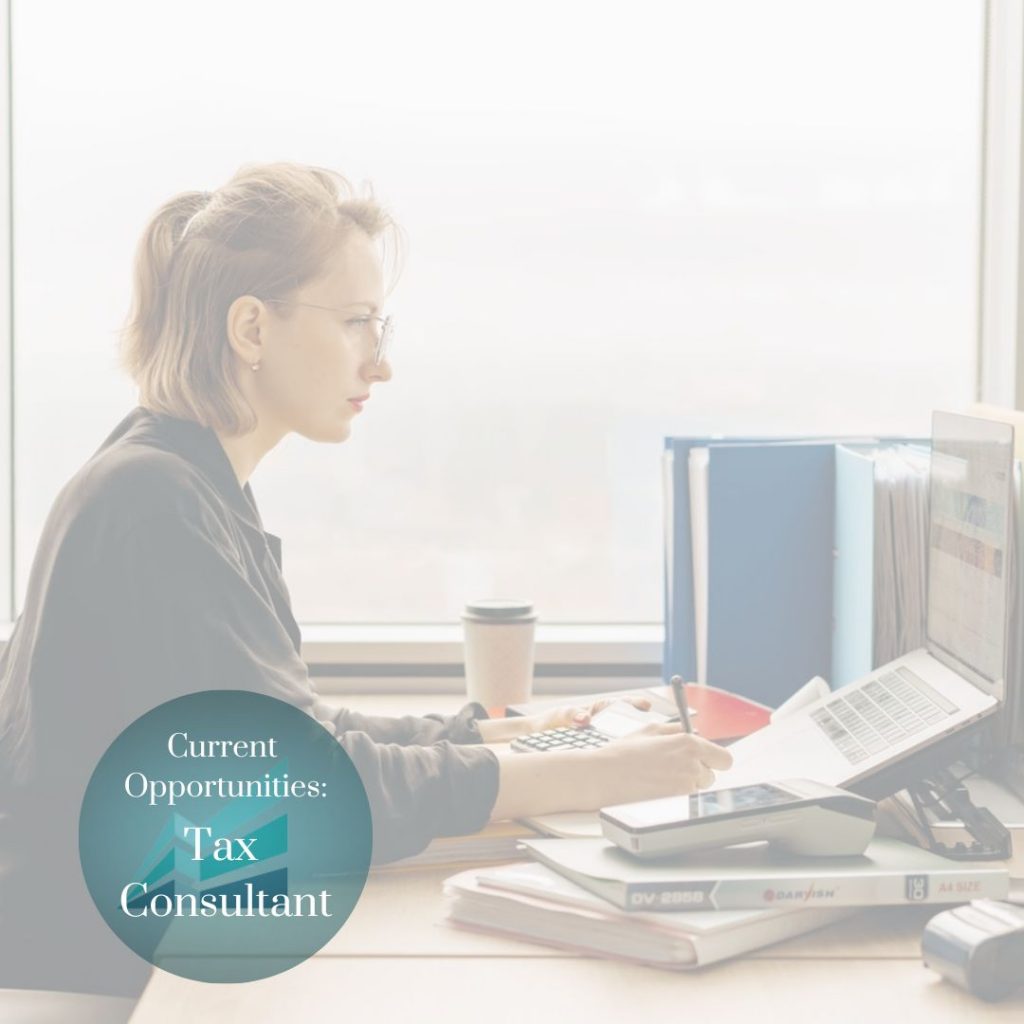 Tax Consultant
Job Description:
Review and organize client tax documents.
Prepare federal and state income tax returns for businesses, individuals, and trusts as well as organizing and developing a supporting documentation/workpaper file for the returns, as needed.
Provide any necessary client support via phone and email.
Keep client files up to date as new information is received.
Research and interpret tax laws and regulations.
Respond to client inquiries including IRS, State and Local tax notices.
Build effective long-term relationships with our clients, understand their unique needs, and provide a tailored service.
Required Skills and Experience:
A bachelor's degree in a related field, supported by significant tax, business, or financial planning experience.
Recent graduates & those who will graduate in 2022 with Accounting, Economics, or other related degrees are encouraged to apply.
Proficient in Microsoft Office applications.
Strong communication skills – Must be able to communicate with clients and the team in a friendly and professional manner.
Ability to work both independently and as a team. Most of the workday is spent working independently, but there are several occasions where the team comes together to improve firm efficiency and processes.
Organization and attention to detail.
Highly motivated and conscientious.
Preferred Skills and Experience:
Experience preparing individual, business, and/or trust returns.
Experience with CCH Axcess.
Two-years of accounting experience.
CPA or actively pursuing CPA certification.
What we provide:
Competitive salary plus tax season bonuses, 401(k) matching, health insurance, flexible work hours, vacation, personal time, and reimbursement for CPA exam expenses.
Hybrid options available.
Small team environment.
Strong client base, in business over 40 years.
Beautiful location in Edina, easy on/off of Hwy 100 & Vernon Ave/50th.
Natural sunlight and a great view of downtown from our 5th floor offices.
Free covered parking.
Plenty of nearby food options, dry cleaner, barber, salon, hardware store and grocery store with plenty of options all located in the same building.
Kitchen w/many options, to satisfy all: including snacks (chocolate, nuts, etc.), coffee, tea, Keurig, etc. Team lunches on Friday's during tax season and so much more!
Business Casual.
Not on public transportation route, but commuter friendly community with designated bike lanes and some electric vehicle hook ups.
Shortened Summer work hours.
Contact (NO agencies or recruiters):