Tips for Navigation:
• All questions are defaulted to "No." If a question does not apply to you, you do not need to click a response.
• If you answer "Yes" to a question often times an additional gray tab will appear next to the one you are currently working on or an additional option will appear in the left-hand menu. That tab or additional option will need to be filled out as well. This is not the case for every question but be sure to keep an eye out when you respond "yes." See images below: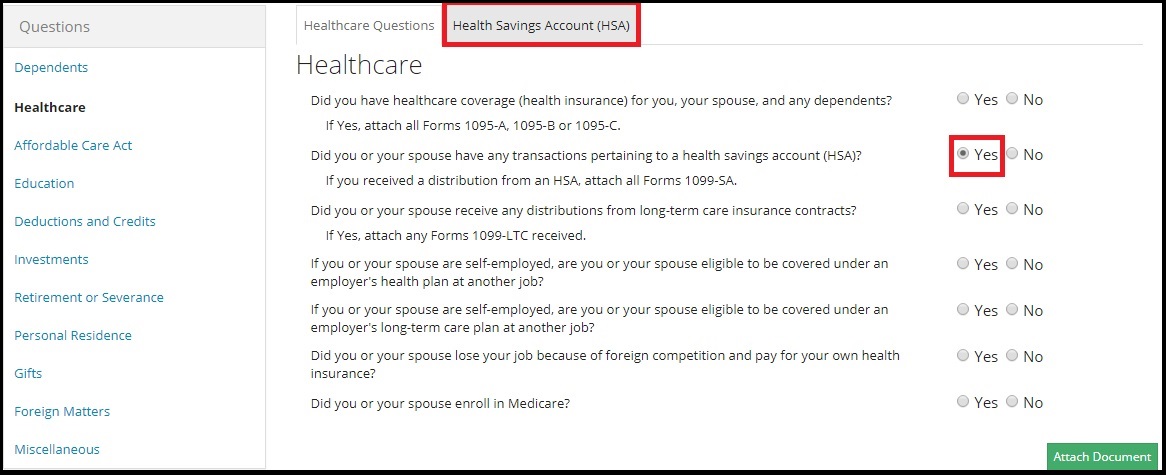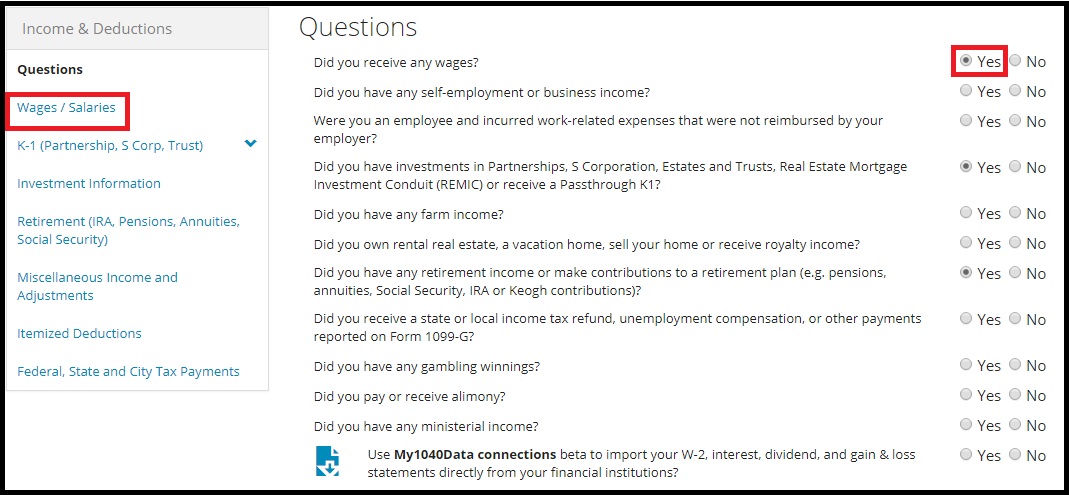 Once the organizer has been sent you will be unable to make changes to the organizer. Please review your answers and make sure your organizer is filled out to the best of your knowledge.
Tips for Attaching Documents:
Documents can be scanned in and attached throughout the organizer. There are green buttons at the bottom of most sections of the organizer that say, "Attach Document." Another option is to take a picture of the documents and attach the images. Scanning is the preferable method because sometimes the images can get distorted, but both are options.
PDF formatting is preferred.
We understand that for various reasons sending your documents electronically may not be feasible for you. If that is the case, you may drop them off or mail them to our office. Please let us know that under the "Review & Send" tab where it says, "Include any additional information here."